REACHING HURTING WOMEN MINISTRIES OFFERS FOUR THEMES FOR CONTEMPLATION EVERY MONTH OF THE YEAR.
EACH OF THE FOUR POWER-PACKED THEMES ARE A 12-MONTH STUDY SERIES ASSIGNED TO A SPECIFIC FRIDAY OF EVERY MONTH. IN MONTHS WITH FIVE FRIDAYS I'LL BE REVIEWING TOUCHING INSPIRATIONAL MUSIC OR MEDIA.
On the second  Friday of each month in 2021 we're studying the Holy Spirit. We will learn who the Holy Spirit is, about His gifts and fruit which are given to us as believers and how to walk them out in our daily life. This is the eleventh post in The Holy Spirit Study series.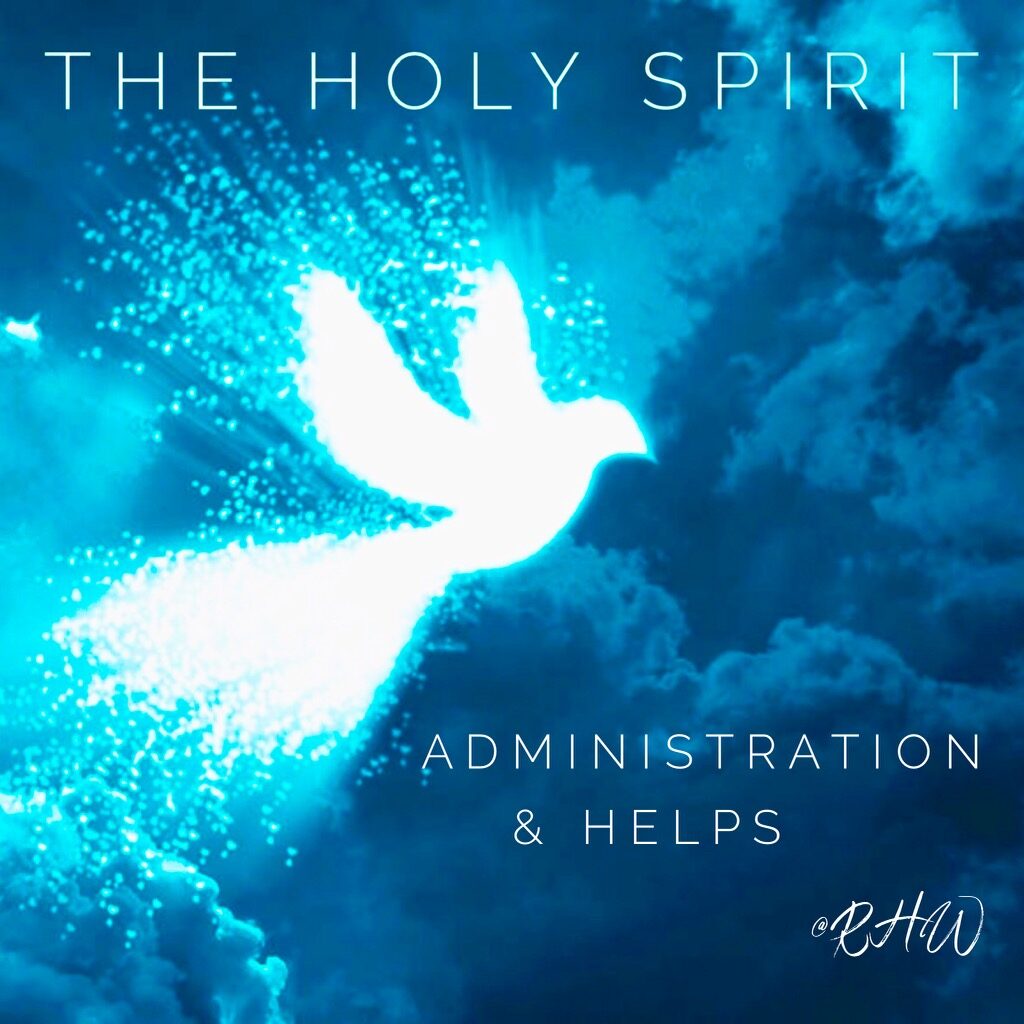 God has appointed gifts in the assembly: first emissaries, second prophets, third teachers, then miracle workers, healers, helpers, administrators, and then those who speak with various unknown languages. ~ 1 Corinthians 12:28
In our Holy Spirit study today we're looking at two gifts that are often overlooked among a list of powerful, visible gifts. People with these gifts usually serve behind the scenes supporting the needs of the ministry and the gifts of others. While the spiritual gifts of administration and helps may seem mild compared to other gifts, they are none the less important to the body of Christ and His ministries on this earth.
THE GIFT OF ADMINISTRATION
The spiritual gift of administration provides one the ability to manage and keep things running in line with God's order and principles. This gift is sometimes seen as a team gift because those with the gift of administration have the ability to see what needs to be done and can organize a team of people with other spiritual gifts that can help the ministry operate more effectively or efficiently. In the secular world this person might be a project manager.
THE GIFT OF HELPS
The spiritual gift of helps gives one the ability to see what needs to be done and take care of it. People with this gift have a desire to help others by meeting daily responsibilities in practical ways. Rather than looking for someone else to do the task, they will often tackle it themselves. In the secular world this person might be a personal assistant.
SUPPORTIVE GIFTS
Both the gift of administration and helps are supportive to the body of Christ in very similar ways. Where the gift of administration takes on a leadership type role, the gift of helps is more of a assistant or servant type role. I find it fascinating how the Holy Spirit pulls together all the people gifted with just the right abilities needed to bring about the ministry He needs to impart to our world.
Contemplate the help of heaven in your life today with this beautiful song below. It has truly ministered to my heart and soul today. Be blessed…