REACHING HURTING WOMEN MINISTRIES OFFERS FOUR THEMES FOR CONTEMPLATION EVERY MONTH OF THE YEAR.
EACH OF THE FOUR POWER-PACKED THEMES ARE A 12-MONTH STUDY SERIES ASSIGNED TO A SPECIFIC FRIDAY OF EVERY MONTH. IN MONTHS WITH FIVE FRIDAYS I'LL BE REVIEWING TOUCHING INSPIRATIONAL MUSIC.
On the fourth Friday of each month in 2021 we're studying Joyce Meyer's newest book: Do It Afraid . We're learning how to understand fear, to recognize how it works in our life, and how to confront fear. We will also learn new mindsets that will position us for freedom from our most common fears.  Come along and let's learn something new from Momma Joyce! This is the first column in The Do It Afraid Book Study series.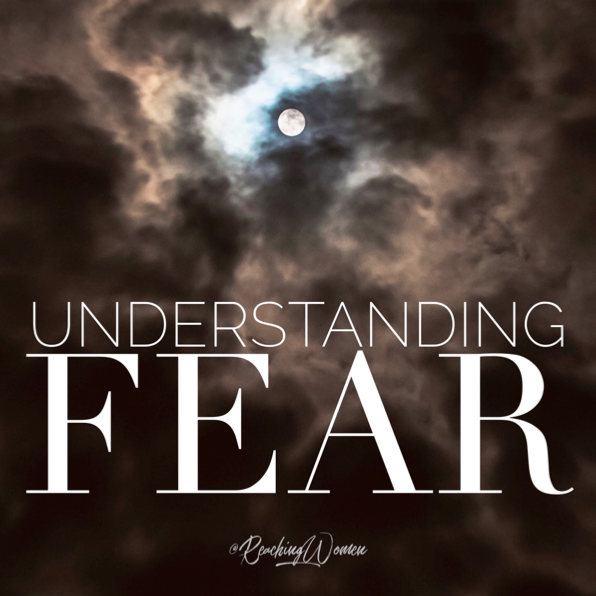 In today's post I summarize what I gleaned from the first eight chapters of Do It Afraid by Joyce Meyer which she has under the section titled Understanding Fear.
1. IT'S TIME TO MAKE A CHOICE
God has given us free choice for how we want to live our lives. We can choose blessings or curses. And we must remember that each choice will ultimately bring life or death. It's up to us to make the right choice. God will not bless us if we are following the devil's evil plan. It's never too late to be obedient to God and choose faith, blessings and life!
Today I have given you the choice between life and death, between blessings and curses. Now I call on heaven and earth to witness the choice you make. Oh, that you would choose life, so that you and your descendants might live! ~ Deuteronomy 30:19
2. DO IT AFRAID
All through Scripture, God tells us, " Fear not, for I am with you." The reason we don't have to be afraid is because God is with us. We must remember God is greater than any problem we're facing today or will face tomorrow. God is for us and not against us. Knowing that He will never leave us or forsake us should give us the confidence to do whatever we must do even if we are afraid. We can trust God to take care of us in and through it!
Have I not told you? Be strong and have strength of heart! Do not be afraid or lose faith. For the Lord your God is with you anywhere you go. ~ Joshua 1:9
3. I WILL NOT FEAR
As believers, God is with us all the time. He is ever-present. For most of us that is a difficult concept to grasp. But we must remember that He is only a thought or prayer away. In times of fear or trouble we can call out to him. Take a few minutes and review your day. Look back and see where you know God showed up to help you. Let that give you confidence to go forward tomorrow even in the face of your fears. Give Him thanks and praise for that now!
I will not be afraid because the Lord is with me.
    People can't do anything to me. ~ Psalm 118:6)
4. FEARFUL THOUGHTS AND WORDS
God and the devil both have plans for our life. Who we agree with and follow will be revealed by the thoughts, words and eventually actions that come from us. If we stay in God's word our minds will be transformed and fearful imaginations will go away. Likewise our words and actions will be in agreement with what God wants for our lives.
Do not be shaped by this world. Instead be changed within by a new way of thinking. Then you will be able to decide what God wants for you. And you will be able to know what is good and pleasing to God and what is perfect. ~ Romans 12:2
5. I "FEEL" AFRAID
We must remember that fear is just a feeling. Feelings aren't dependable. They come and go and can be good or bad. Don't let your feelings run your life. Just because you are afraid or you don't feel like doing something doesn't mean you shouldn't do it. The fear of something is usually bigger that what we are actually afraid of. Don't give in to fear and allow it steal your life. Pray, take courage, go forward and do what is asked of you.
When I am afraid, I will trust in You. ~ Psalm 56:3
6. WHY AM I AFRAID
Whenever we feel afraid we must remember that God doesn't give us the spirit of fear. That comes from Satan. Sometimes we disobey God and when we do that opens the door for the enemy. A reverential fear of God is the only right fear to have. This means we are honoring God and with that He will give us wisdom. God wants us to have peace and joy, not fear. Put your trust in Him today and be blessed!
Listen! I gave you power to walk on snakes and scorpions. I gave you more power than the Enemy has. Nothing will hurt you. ~ Luke 10:19
7. THE ANTIDOTE FOR FEAR
Above we learned that one reason we don't have to be afraid is because God is with us. Another reason to not fear is because God loves us. The devil doesn't want you to know how much God loves you because that will make you secure, confident and fearless.  The antidote for our fear is receiving the perfect love of God in our heart and life!
Where God's love is, there is no fear, because God's perfect love drives out fear. ~ 1 John 4:18
8. LIVING BOLDLY
Whatever God has asked you to do, no matter how difficult, or how little experience you think you may have, God is big enough to help you do it.  Don't let the devil use fear to steal the blessings that God is trying to give you. Instead of asking ourselves if we can do it. We should be asking, "God can You do it?" Let's trust God and allow Him to use us to bless others.
What appears humanly impossible is more than possible with God. For God can do what man cannot. ~ Luke 18:27
I pray you will take a few minutes and watch this short clip from Joyce Meyer's teaching: Fear Is Not From God. Be blessed!