REACHING HURTING WOMEN MINISTRIES OFFERS FOUR THEMES FOR CONTEMPLATION EVERY MONTH OF THE YEAR.
EACH OF THE FOUR POWER-PACKED THEMES ARE A 12-MONTH STUDY SERIES ASSIGNED TO A SPECIFIC FRIDAY OF EVERY MONTH. IN MONTHS WITH FIVE FRIDAYS I'LL BE REVIEWING TOUCHING INSPIRATIONAL MUSIC.
On the fourth Friday of each month in 2021 we're studying Joyce Meyer's newest book: Do It Afraid. We're learning how to understand fear, to recognize how it works in our life and finally how to confront fear. We will learn new mindsets that position us for freedom from our most common fears. Come along and let's learn something new from Momma Joyce! This is the second column in The Do It Afraid Book Study series.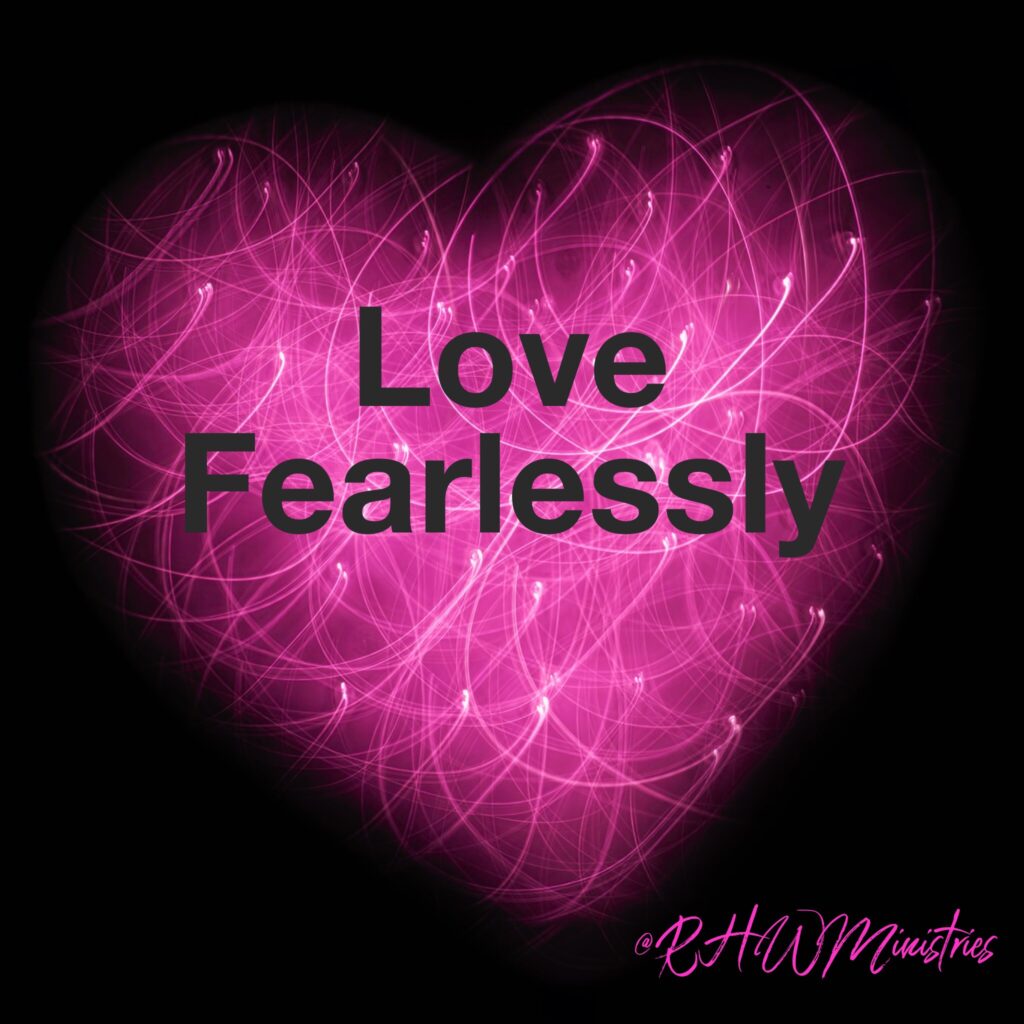 Freedom from the Fear of Letting Yourself Love

Love never brings fear, for fear is always related to punishment. But love's perfection drives the fear of punishment far from our hearts. Whoever walks constantly afraid of punishment has not reached love's perfection. ~ 1 John 4:18
Many of us have been hurt by those we love or who have said they love us. Now because we're afraid to let our guard down, we've created barriers around our heart hoping to protect ourselves from future pain and sorrow.
What we don't realize is that this so called protection we've devised by pushing others away, leaves us more lonely and hurt in the end. True love requires an open and vulnerable heart. And yes, that can be very scary for those of us who have been betrayed  or abused in some way.
Just like God gives us multiple chances to redeem ourselves in His sight, God desires that we forgive other people and allow them another opportunity as well. It may take several chances. True love is willing to be hurt in the process.
We must stop building walls around our hearts and trust God to protect us instead. God will not only protect our heart but He will heal it.
He heals the wounds of every shattered heart. ~ Psalm 147:3
Fearlessly worship God with this wonderful Jesus Culture song.