REACHING HURTING WOMEN MINISTRIES OFFERS FOUR THEMES FOR CONTEMPLATION EVERY MONTH OF THE YEAR.
EACH OF THE POWER-PACKED THEMES ARE A 12-MONTH STUDY SERIES ASSIGNED TO A SPECIFIC FRIDAY OF EVERY MONTH BEGINNING IN JANUARY. IN MONTHS WITH FIVE FRIDAYS I'LL BE REVIEWING TOUCHING INSPIRATIONAL MUSIC. COME ALONG. LET'S LEARN SOME NEW THINGS TOGETHER!
On the third Friday of each month in 2021 we're studying the Life Recovery Gifts. We'll learn about the blessings God brings us to honor our choices and encourage our journey through the Twelve Steps of Life Recovery. This is the first column in the Life Recovery Gifts series.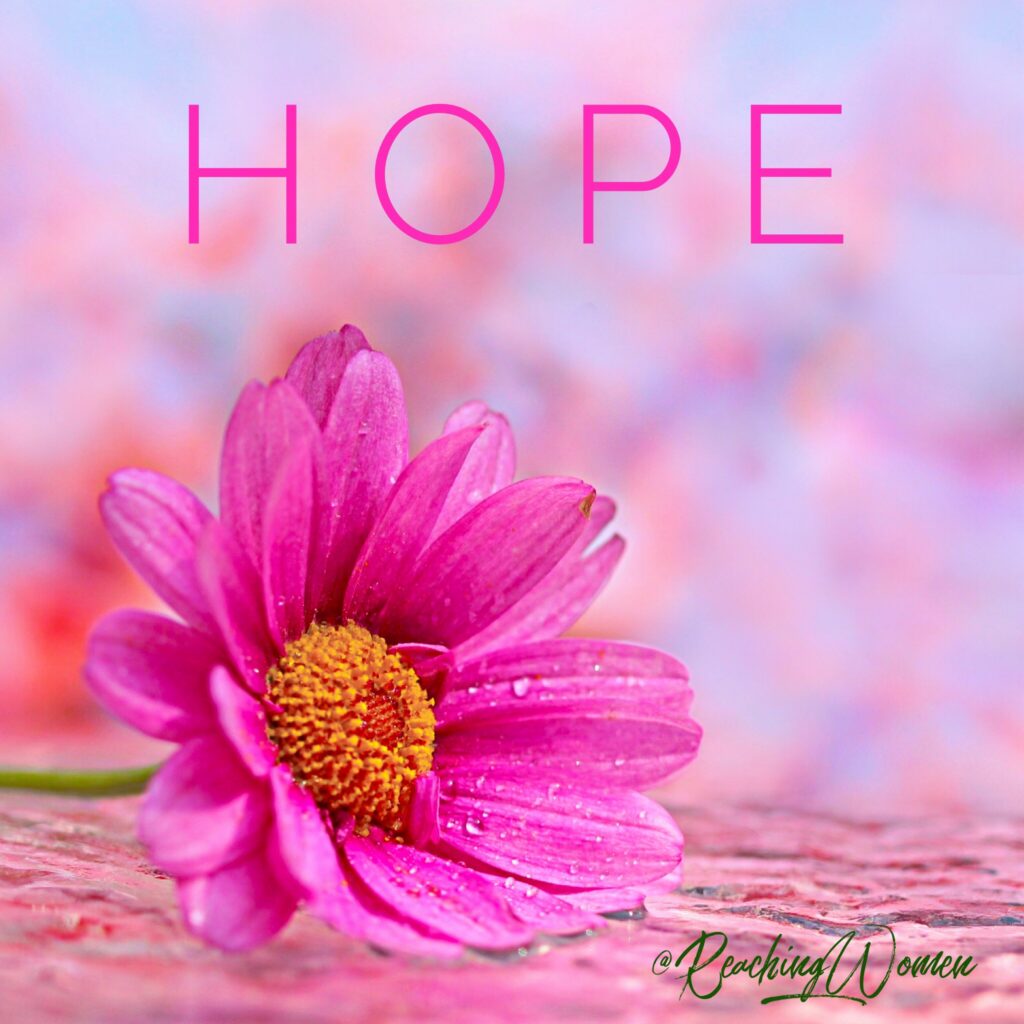 For my recovery work this year I'm going through The Twelve Gifts of Life Recovery by Stephen Arterburn and David Stoop. Each month of 2021 I will be discussing what I have learned on my journey. Today we are learning about the gift of Hope.
HOPE: desire accompanied by expectation of or belief in fulfillment; believing that something good will happen.
Now may God, the inspiration and fountain of hope, fill you to overflowing with uncontainable joy and perfect peace as you trust in him. And may the power of the Holy Spirit continually surround your life with his super-abundance until you radiate with hope! ~ Romans 15:13
"The gift of hope is the motivation for our continuing on the same track when something is painful or difficult." ~ The Twelve Gifts of Life Recovery
For those of us on the Life Recovery journey, it's important that we stay connected to a support group and/or an accountability partner. If we don't and then try to do life under our own power, our lives quickly become unmanageable and we set ourselves up for relapse.
We admitted that we were powerless over our problems–that our lives had become unmanageable.  ~ Step One (The Twelve Steps of Life Recovery)
When we stay close to our support system, be it a Bible study group or an accountability partner, we draw hope and courage to continue our journey. The  gift of hope is shared between each member as it inspires everyone to not give up.
Hope is a gift because it is something that is beyond our human power and abilities. It comes through God's power which is founded in our relationship with God through Jesus Christ.
The gift of hope gives us motivation to press on when temptations arise, times become difficult and we don't see anything happening in the natural.
Reach out to God today. Let Him put His super on your natural. Ask Him to fill you with His strength and transforming power that will give you the hope to carry you through!
Prayerfully listen to this classic hymn sung by David Crowder and Tauren Wells. You will be blessed!