Reaching Hurting Women Ministries OFFERS FOUR THEMES FOR study and CONTEMPLATION EVERY MONTH of THE YEAR.
EACH OF THE FOUR POWER-PACKED THEMES are A 12-MONTH study SERIES ASSIGNED TO A SPECIFIC FRIDAY OF EVERY MONTH. IN MONTHS WITH FIVE FRIDAYS I'LL BE REVIEWING TOUCHING INSPIRATIONAL MUSIC.
On the first Friday of each month in 2021 we will be studying Psalm 91. We'll be learning this powerful psalm and applying its phenomenal promises to our life  one phrase at a time.  We begin today with verse one.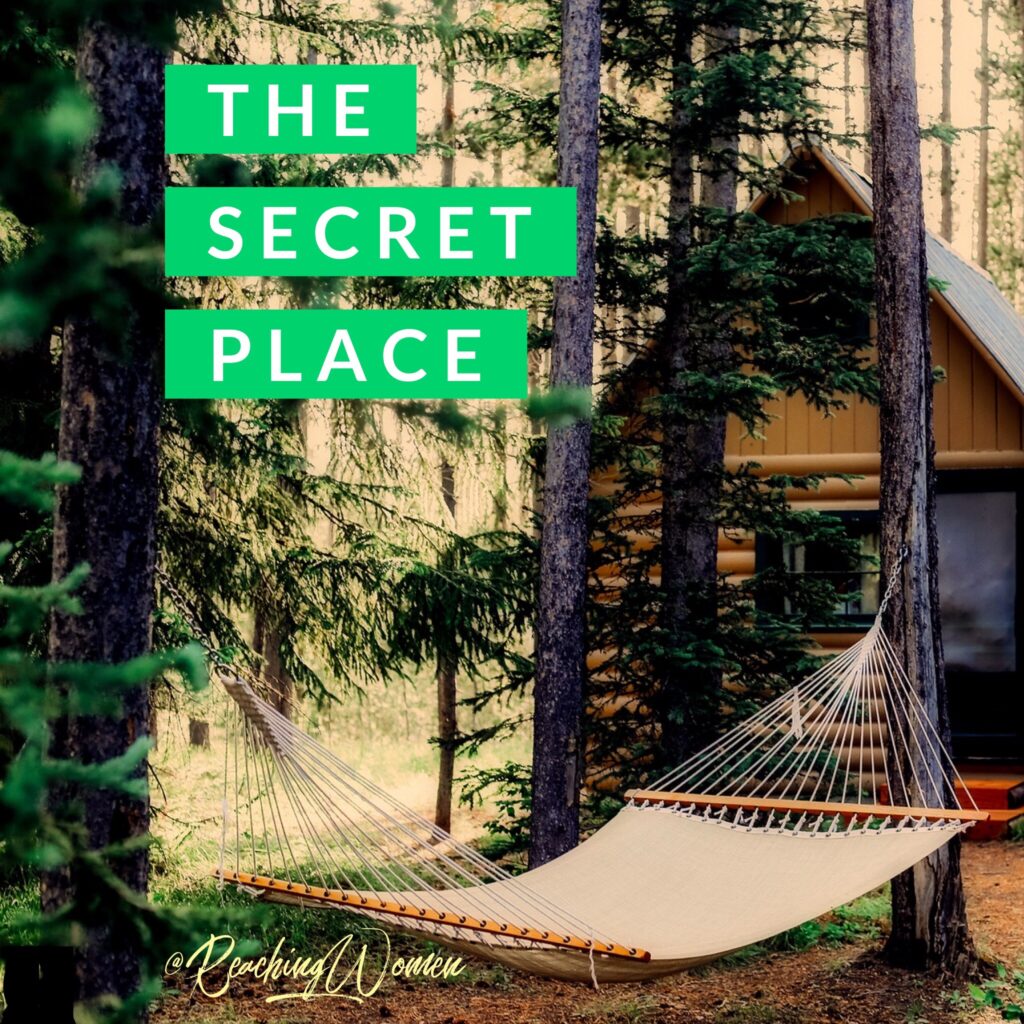 He who dwells in the secret place of the Most High shall abide under the shadow of the Almighty. ~ Psalm 91:1
DWELL
When we commit our life to God by accepting Jesus Christ as our Savior, we become hidden with Christ in the dwelling place with God the Most High. Here we have a special relationship, where we can live safely protected and secure. When we live from a place of rest and peace the blessings will flow.
The name of the Lord is a strong tower; the righteous run to it and are safe. ~ Proverbs 18:10
SECRET PLACE
This secret place isn't actually a secret. Nor is it just for the special few. The secret place is for all who humbly come to Christ… young and old, rich and poor. All are welcome. Dwelling in the secret place allows us to live our life free from fear, in a peaceful rest knowing that God is taking care of everything as we cast our cares on Him.
For you are my hiding place; you protect me from trouble. You surround me with songs of victory. ~ Psalm 32:7
THE SHADOW OF THE ALMIGHTY
Being in the shadow of the Almighty shows how close God is to us. We are so close that His shadow covers and protects us. This closeness represents a spiritually intimate relationship with God our Father.
When we make time to be in God's presence — pray, worship, and grow in our relationship by reading The Word — we will stay close to our Heavenly Father, safe in His protective shadow.
I pray you are blessed by Victory Boyd's beautiful rendition of Psalm 91.