REACHING HURTING WOMEN MINISTRIES OFFERS FOUR THEMES FOR STUDY AND CONTEMPLATION EVERY MONTH OF THE YEAR.
EACH OF THE FOUR POWER-PACKED THEMES ARE A 12-MONTH STUDY SERIES ASSIGNED TO A SPECIFIC FRIDAY OF EVERY MONTH. IN MONTHS WITH FIVE FRIDAYS I'LL BE REVIEWING TOUCHING INSPIRATIONAL MUSIC.
On the first Friday of each month in 2021 we will be studying Psalm 91. We'll be learning this powerful psalm and applying its phenomenal promises to our life  one phrase at a time.  We continue today with verse two.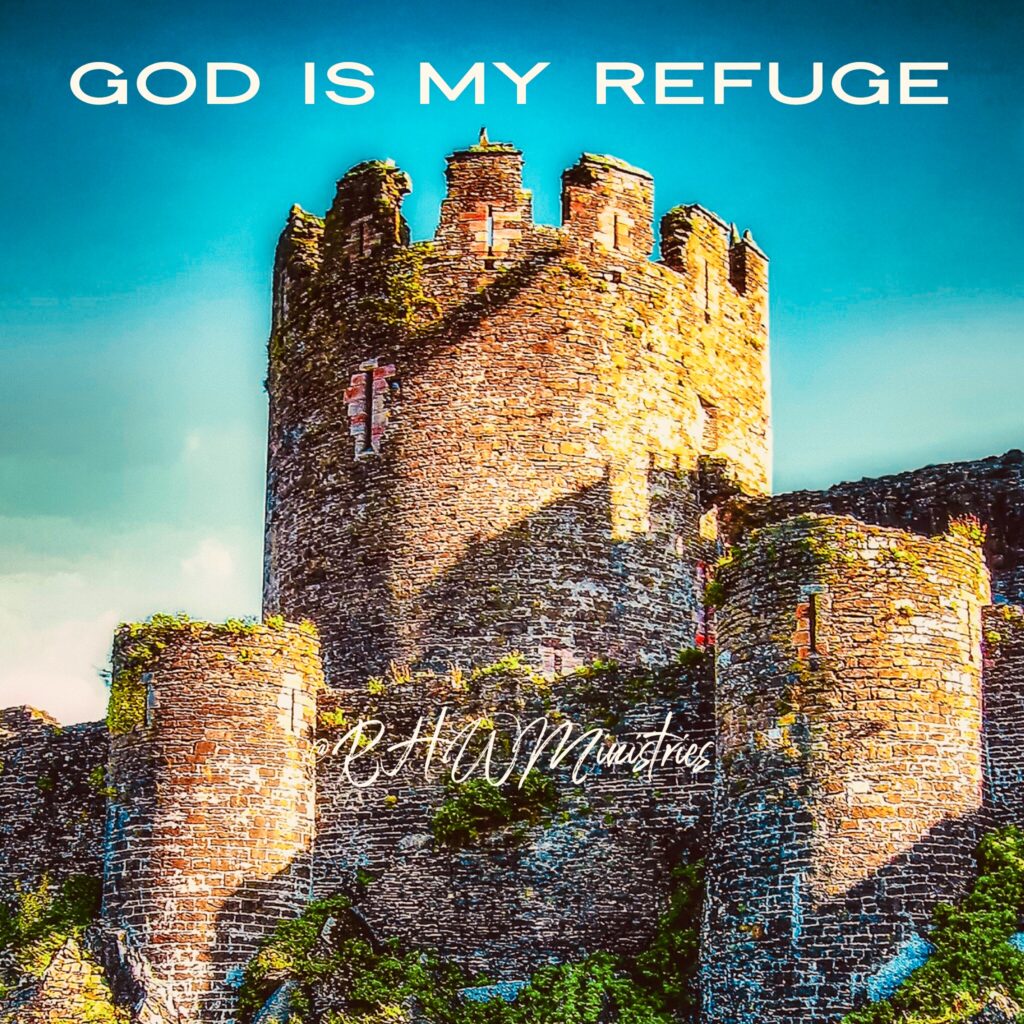 I will say of the

Lord

, "He is my refuge and my fortress; My God, in Him I will trust." ~ Psalm 91:2
Many of us are in tough life situations today. What are you saying about the LORD in your situation? Are you blaming or praising? Are you saying the bad situation came from God? Or are you hopeful and secure despite the circumstances?
REFUGE: that which shelters or protects from danger, distress or calamity; a strong hold which protects by its strength, or a sanctuary which secures safety by its sacredness; any place inaccessible to an enemy.
If we truly believe and take God at His Word, then in times of difficulty, no matter how things look, we should feel secure and know that He is taking care of us.
It is written in the Scriptures, "I believed, so I spoke." Our faith is like this, too. We believe, and so we speak. ~ 2 Corinthians 4:13
He's our defender and protector in Him we can secure ourselves. We can lean on Him and rely in Him and always confidently trust Him. He is our place of safety and protection; the hope that holds us strong.
May our faith show up in the words and actions we take each day. Let's speak these truths because God has spoken them to us.
Contemplate God as your Refuge with this beautiful chill song and creative video by the indie style worship band Rivers and Robots.