REACHING HURTING WOMEN MINISTRIES OFFERS FOUR TOPICS FOR CONTEMPLATION EVERY MONTH OF THE YEAR. EACH TOPIC IS A 12-MONTH STUDY SERIES ASSIGNED TO A SPECIFIC FRIDAY OF EVERY MONTH. IN MONTHS WITH FIVE FRIDAYS I'LL BE REVIEWING VARIOUS INSPIRATIONAL CHRISTIAN MEDIA.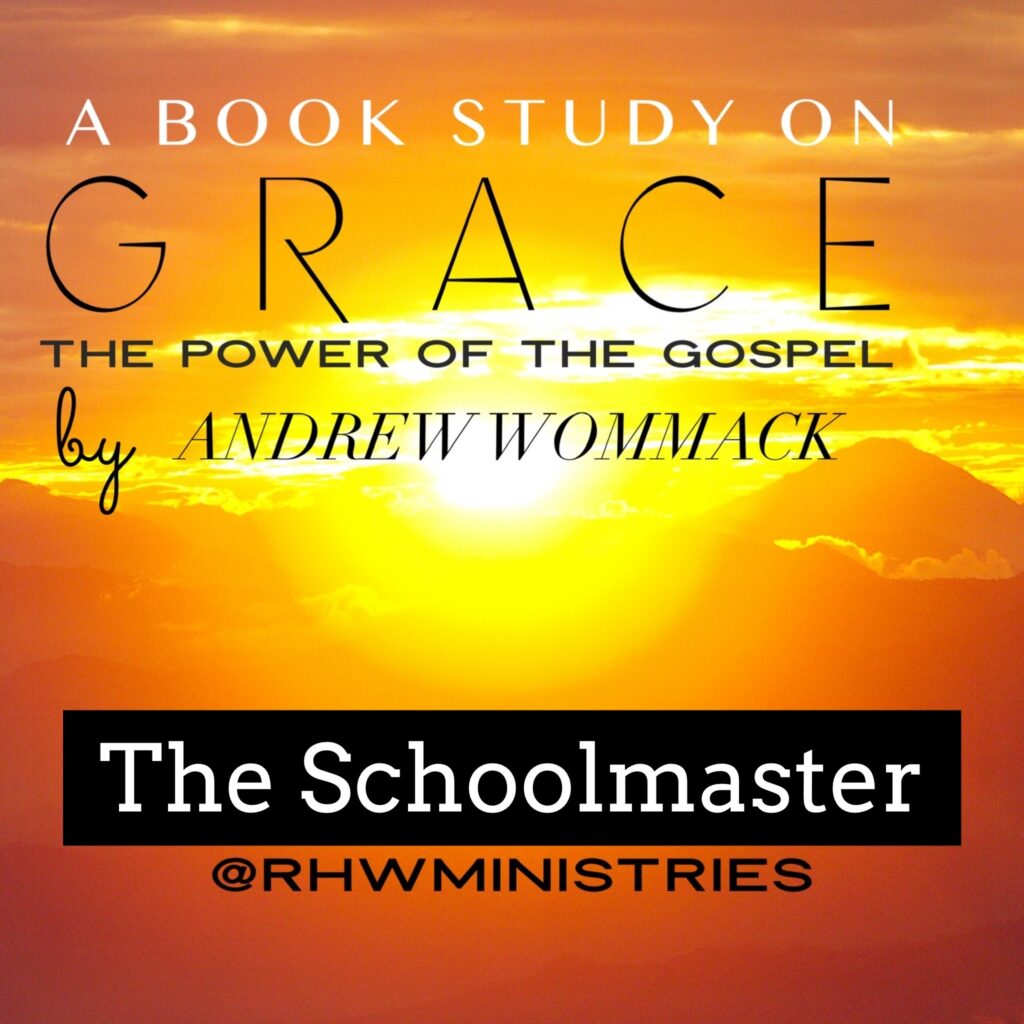 On the second Friday of each month in 2022 we're studying Andrew Wommack's life-changing book: GRACE: The Power of the Gospel. In this study we dig into the New Testament book of Romans — Apostle Paul's masterpiece on the subject of grace. I hope you will get a copy of Andrew's book and join me for this study. Today we highlight chapter thirteen. Enjoy!
SIN STRENGTHENED BY THE LAW

When we were controlled by our old nature, sinful desires were at work within us, and the law aroused these evil desires that produced a harvest of sinful deeds, resulting in death.  But now we have been released from the law, for we died to it and are no longer captive to its power. Now we can serve God, not in the old way of obeying the letter of the law, but in the new way of living in the Spirit.~ Romans 7:5-6
As long as the law is our schoolmaster, governing our old nature, sin will rule our lives. The law is for people who haven't been born again by the Holy Spirit.
But the Holy Spirit produces this kind of fruit in our lives: love, joy, peace, patience, kindness, goodness, faithfulness, gentleness, and self-control. There is no law against these things! ~ Galatians 5:22-24
The law isn't for people who have been born again and filled with the Holy Spirit. These people don't have the desire to break the law and sin.
So the trouble is not with the law, for it is spiritual and good. The trouble is with me, for I am all too human, a slave to sin. I don't really understand myself, for I want to do what is right, but I don't do it. Instead, I do what I hate. But if I know that what I am doing is wrong, this shows that I agree that the law is good. So I am not the one doing wrong; it is sin living in me that does it. ~ Romans 7:14-17
The Apostle Paul is telling us that the law is good and had it's purpose: to reveal our sinful nature to us,  and show us our need for a Savior. But for our sinful nature (our old self) to be made new, we must accept Jesus Christ as our Savior. We must let the Holy Spirit live in and through us.
Whoever shall call upon the name of the Lord will be saved! ~ Romans 10:13
If you haven't made Jesus Christ the Lord of your life, I encourage you to take a moment to pray this prayer out loud:
Jesus, I believe you died on the cross for me. I ask you to come into my heart, be the Lord of my life and make me a new creature by your Holy Spirit. Thank you for saving me! 
Be blessed by Andrew Wommack's video teaching on this chapter below.