IN A MONK IN THE WORLD 

WE ARE LEARNING THE PRINCIPLES OF CHRISTIAN MONASTICISM AND HOW WE CAN APPLY THEM TO OUR LIVES OUTSIDE THE MONASTERY WALLS.  
THIS MONTH'S TOPIC IS BALANCE.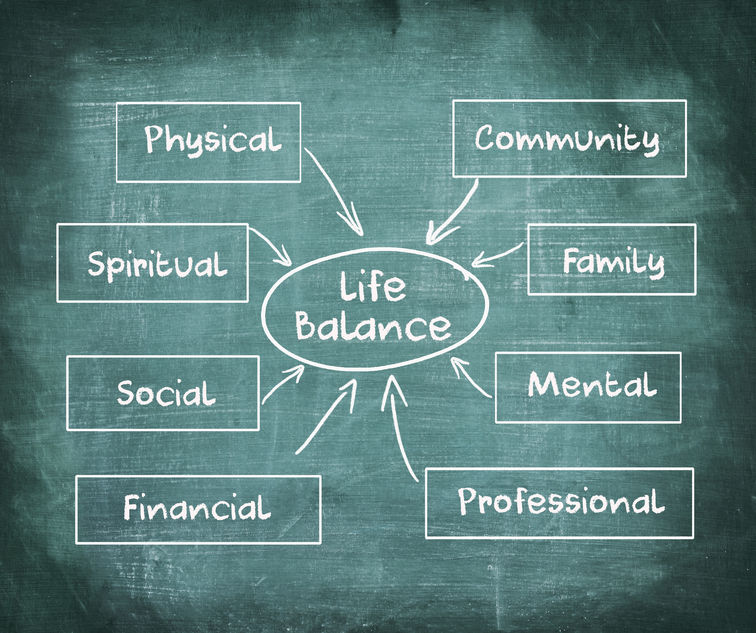 bal·ance noun
: the state of having your weight spread equally so that you do not fall
: the ability to move or to remain in a position without losing control or falling
: a state in which different things occur in equal or proper amounts or have an equal or proper amount of importance
If there is one thing we all have trouble with it's balance; between our daily schedule, priorities, money, food, exercise, media, rest, work, play, etc…

Just as King Solomon said there's nothing new under the sun. And the challenge of balance isn't new for sure! Saint Benedict of Nursia knew this well and it was a priority in his Rule for the monks under his charge.

Balance is a running theme in Saint Benedict's Rule. It's easy to romanticize the idea of being behind a monastery wall thinking that once away from all the worldly influences and distractions we could actually achieve balance in our lives.

Even in Benedict's day the monks struggled in this area, so they were given strict guidelines to follow. Yet with almost every rule exceptions were made. Benedict not only accepted humanness but gave grace for it.
KEYS TO FINDING BALANCE: 
Create a daily routine: Write out what your perfect day or week would look like and plan toward it. Give yourself grace when life shows up with a kink in your plan.
Use timers: Use your smart phone for more than games or FaceBook. Timers or calendar reminders are critical to keep me on my schedule.
Be flexible: There are exceptions to all our plans. Just when I think I've got the perfect plan, God shows up with something better!
I quickly admit that I don't have this balance thing figured out. Some days and weeks I do really well, then life shows up and there goes my perfectly planned schedule. The best thing I can do then is start again.  Recognition that there is need for balance is the beginning of actual change. I believe moderation brings about balance. So my life motto today is:
MODERATION IN ALL THINGS INCLUDING MODERATION!

RESOURCES:
Spirituality For Everyday Living: An Adaptation of the Rule of St. Benedict by Brian C. Taylor
Monk Habits for Everyday People: Benedictine Spirituality for Protestants by Dennis Okholm
Seeking God: The Way of St. Benedict by Esther de Waal


*Definition courtesy Mirriam-Webster.com
Image credit: paktaotik2 / 123RF Stock Photo