On the second Friday of each month in 2019 we are studying one of the most memorized chapters in the Bible: PSALM 23. Join me as we bring fresh application of this beloved psalm to our lives.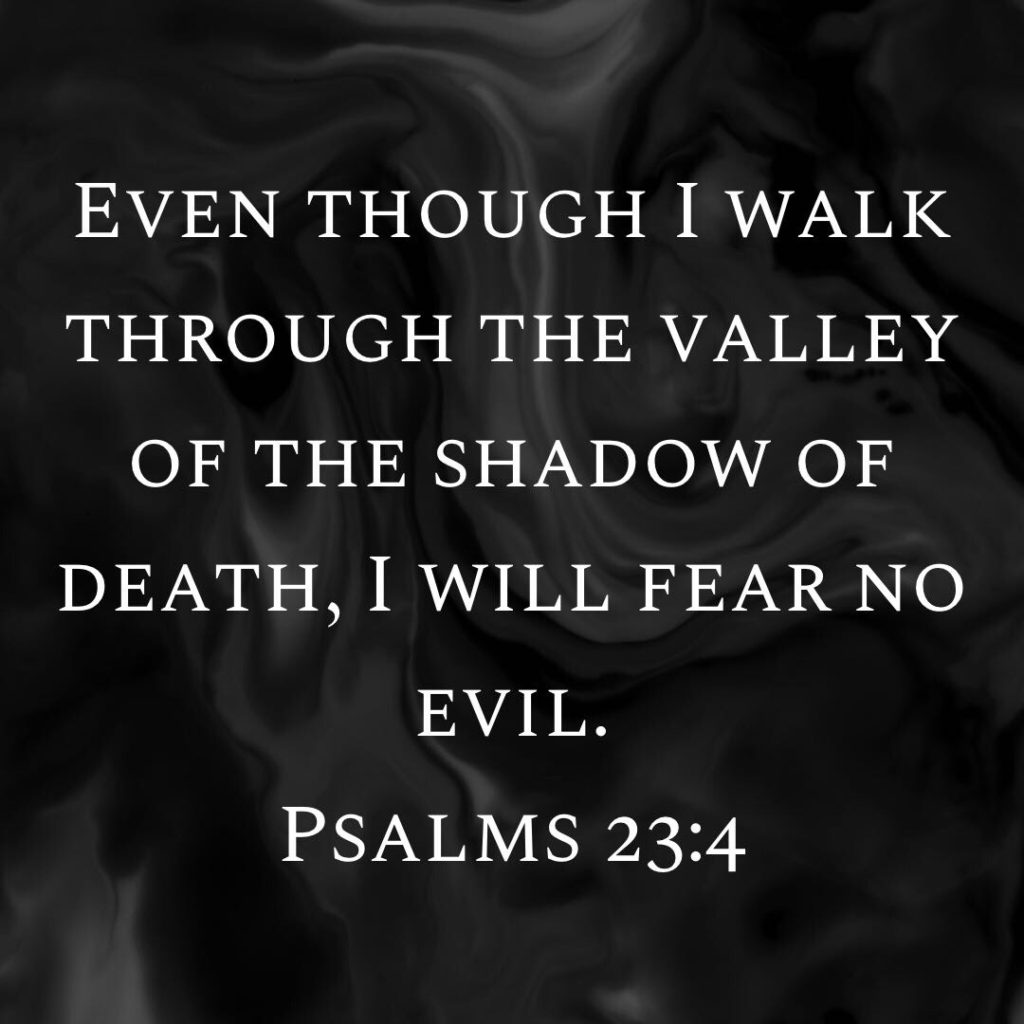 The Lord is my Shepherd; I shall not want. He makes me to lie down in green pastures, He leads me beside the still waters. He restores my soul. He leads me in the paths of righteousness for His name's sake. Yea, though I walk through the valley of the shadow of death, I will fear no evil; for You are with me…*
During the time David wrote this psalm, a traveler going through the desert valley of Judah on foot would often risk their lives. The shadows cast by the mountains may be hiding unknown dangers: lurking bandits or wild animals. But the faithful could be assured that they need not fear because the Lord was near.
Each one of us walks through dark valleys in various seasons of our life. During these times of struggle it's important that we not compare our valley walk with that of fellow believers. We each struggle in different ways and for different reasons. A dark valley experience for you may not be a dark valley experience for me and vice versa.
I may be going through the toughest season of my life while you seem to be floating along on cloud nine. If I'm not careful I could become resentful and bitter at you and/or God.  What I don't know is that you may be having a family crisis that you can't talk about. But all I see is you composed; not stressed or worried.
Others are watching us walk through our valleys.
What are they seeing?
Do they see someone who is bitter, angry and afraid?
Or do they see someone joy-filled and trusting God's plan for good?
To be honest, this is difficult for me. I must remind myself almost daily to be patient, trust God and know that He loves me and hasn't forgotten about me. I'm not in this valley alone. This valley has a lesson to build in my faith and character if I will just let it.
There are measures of God's Presence that you can only experience in the valley. ~ Bill Johnson
The dictionary defines a shadow as a dark figure or an image cast on a surface of a body intercepting light. What's intercepting the Light in your life today?
Maybe your valley seems dark because God's Presence is so near protecting you under His wing.
If you are walking through a dark valley today take a few minutes to contemplate God's Presence with this beautiful prophetic worship song by Nathaniel Coe III and Somer Jordan.

*New King James Version