On the second Friday of each month in 2019 we are studying one of the most memorized chapters in the Bible: PSALM 23. Join me as we bring fresh application of this beloved psalm to our lives.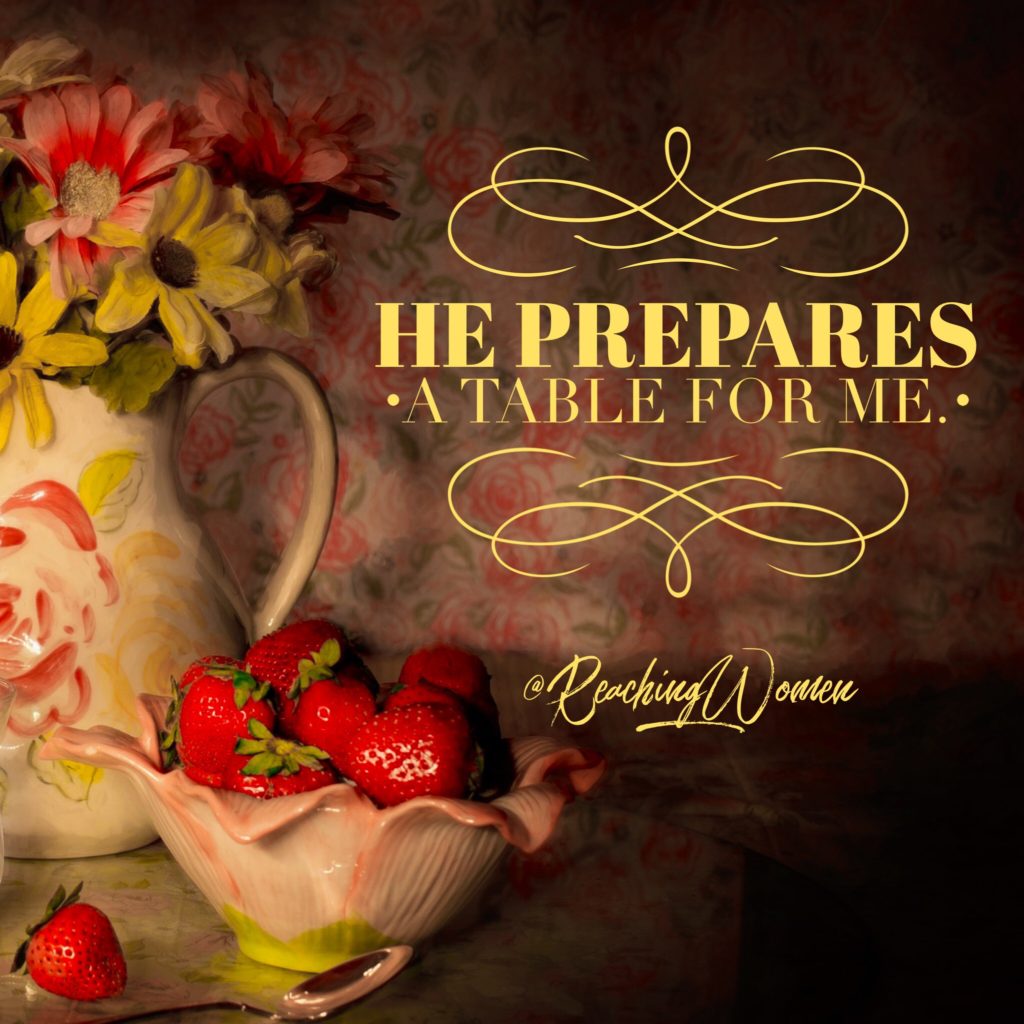 The Lord is my Shepherd; I shall not want.
He makes me to lie down in green pastures, He leads me beside the still waters.
He restores my soul.
He leads me in the paths of righteousness for His name's sake.
Yea, though I walk through the valley of the shadow of death, I will fear no evil;
for You are with me; Your rod and Your staff they comfort me. You prepare a table before me in the presence of my enemies…
In our culture today we don't really have enemies surrounding us like David who faced lions and bears that were trying to get his sheep. However later in his life, David had to run for his life many times when being chased by enemies like King Saul and even his own son sought to kill him at one point.
What enemies do we face?
Because you're reading this column most likely you have all the basic comforts of the Western world: food, clothing, shelter, medicine, etc… In a spiritual sense the biggest enemy we face I believe is doubt and fear. Our physical enemies are often things such as lack or sickness.
Our own worst enemy.
Sometimes my biggest enemy is my own mind. I may have physical struggles although I have all my basic needs met. But when I wake up in the morning my mind goes right to today's challenges or to the things I wish could be different. Starting my day with worship music always helps me with this. Maybe that's why David wrote so many songs.
See the blessings not the struggle.
The lesson I get from this portion of Psalm 23 is that no matter what enemy we may be facing: lack, illness, fear or doubt… We need to look around and see all the things we already have before we grumble about the things we don't have.
God has already blessed us with so much.
See His Goodness now!