AT RHW WE PUBLISH A NEW COLUMN EACH FRIDAY. WE'RE GOING THROUGH FOUR SPECIFIC STUDIES WITH EACH SERIES BEING PUBLISHED ON A DESIGNATED WEEK OF THE MONTH.
In The Lord's Prayer Jesus teaches his disciples how to pray. He's not just giving them a prayer to recite, but a model prayer for everyone of us. Join me on the first Friday of each month in 2020 as we study this beloved prayer phrase by phrase and bring fresh application to our lives today.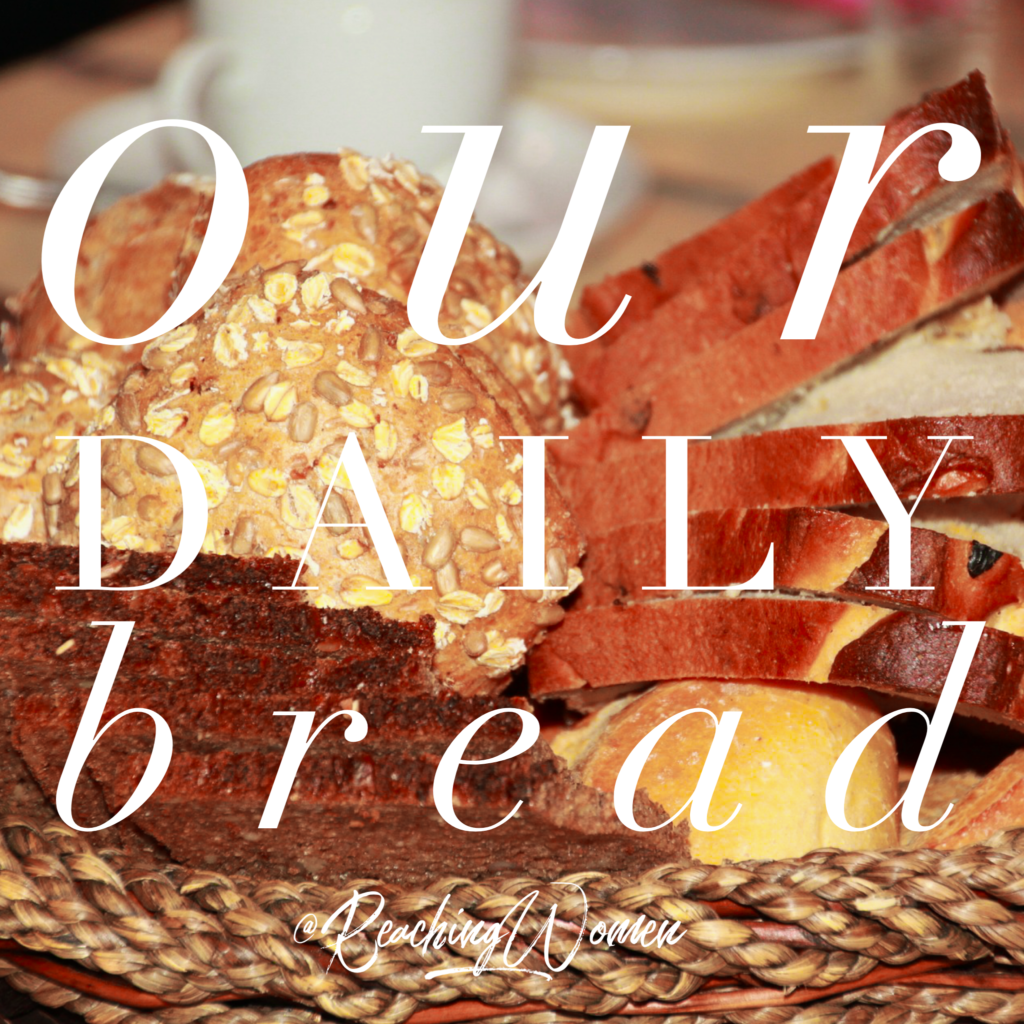 Our Father which art in heaven, Hallowed be thy name. Thy kingdom come. Thy will be done in earth, as it is in heaven. Give us this day our daily bread. And forgive us our debts as we forgive our debtors. And lead us not into temptation, but deliver us from evil: For thine is the kingdom, and the power, and the glory, for ever. Amen. ~ Matthew 6: 9-13
The Lord's Prayer is Jesus teaching His disciples the priorities of prayer. Thus far Jesus has addressed the importance of us setting God apart as holy and treating Him with the highest honor. Jesus reminds us that we are called to pray for and work for the continual advancement of God's kingdom on earth. And most of all, we should pray for God's will to be done on earth as it is in heaven.
Our Daily Bread
In today's portion of The Lord's Prayer Jesus focuses on daily bread, which was a necessity of life for Him and the disciples. When we pray "Give us this day our daily bread" we are acknowledging God as the provider of all we have. We depend on God to provide for our every need not just our food.
Our Daily Life
We can take the analogy of daily bread and use it to address our need for God's Word daily in our life. God used manna in the wilderness to teach the Israelites their need for God daily. Jesus tells us that we're not to live by bread alone but by every Word that proceeds from the mouth of God.
"I am the true Bread of Life.Your ancestors ate manna in the desert and died. But standing here before you is the true Bread that comes out of heaven, and when you eat this Bread you will never die. I alone am this living Bread that has come to you from heaven. Eat this Bread and you will live forever. The living Bread I give you is my body, which I will offer as a sacrifice so that all may live." ~ John 6:48-51 
When we depend solely on God for our physical sustenance, seek His face and Word daily we're doing what He wants us to do. This will benefit for both today and for eternity. Time spent in prayer and the presence of God will sustain us more than the best meal of food made by any human hands.
As you listen/watch this beautiful classic song by Michael W. Smith contemplate on God being the provider of every thing you need. Even our very breath comes from Him.