REACHING HURTING WOMEN MINISTRIES
OFFERS FOUR THEMES FOR CONTEMPLATION EVERY MONTH OF THE YEAR.
EACH OF THE FOUR POWER-PACKED THEMES ARE A 12-MONTH STUDY SERIES ASSIGNED TO A SPECIFIC FRIDAY OF EVERY MONTH. IN MONTHS WITH FIVE FRIDAYS I'LL BE REVIEWING TOUCHING INSPIRATIONAL MUSIC.
On the fourth Friday of each month in 2021 we're studying Joyce Meyer's newest book: Do It Afraid. We're learning how to understand fear, to recognize how fear works in our life and finally how to confront fear. We will learn new mindsets that position us for freedom from our most common fears. Come along and let's learn something new from Momma Joyce!
This is the eleventh post in The Do It Afraid Book Study series.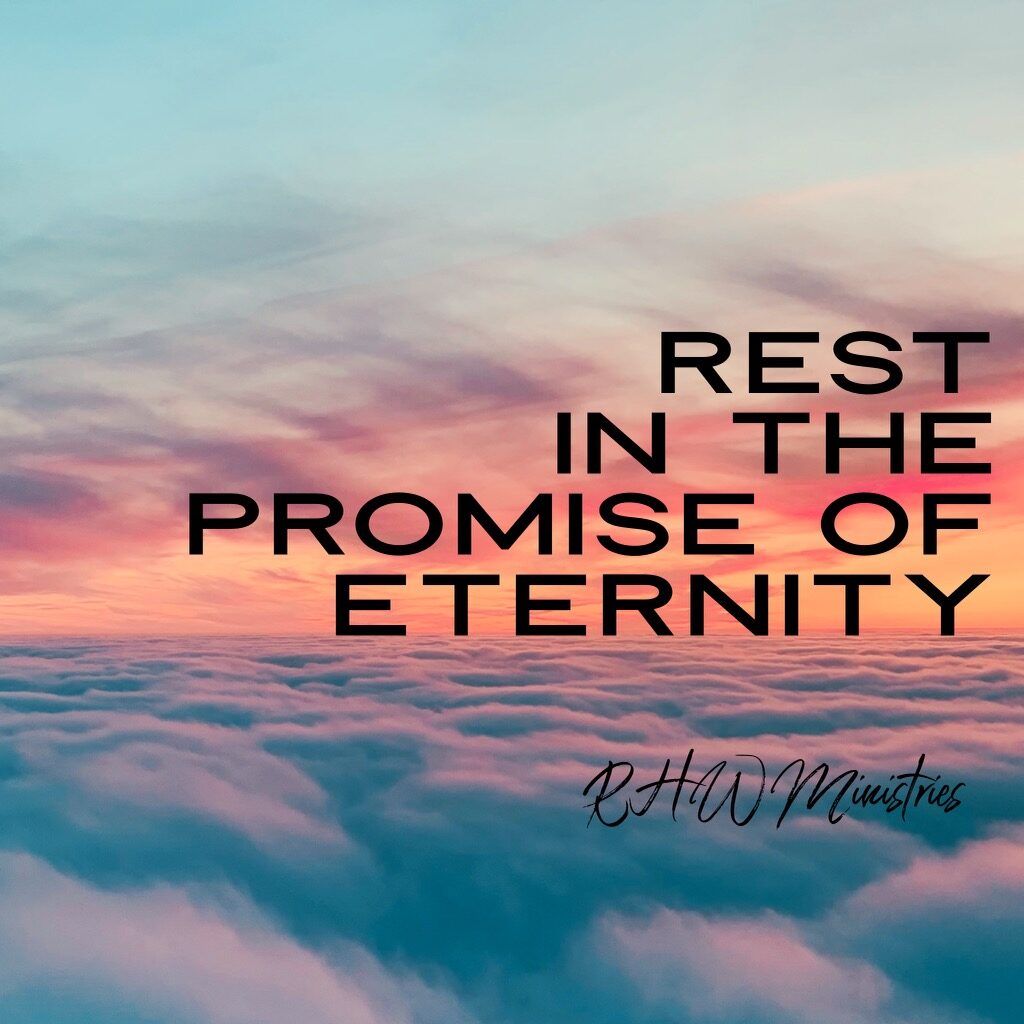 FREEDOM FROM THE FEAR OF DEATH
By embracing death Jesus sets free those who live their entire lives in bondage to the tormenting dread of death. ~ Hebrews 2:15
Many people live their lives with a tormenting fear of death or dying. And this isn't something strange or unusual. Experiencing  something that is unknown can be a fearful. But thankfully, God has given us the answer to that fear in Jesus.
We can first begin by talking about what death entails. The world's definition of death would say that we cease to exist. But the biblical definition explains that while our physical body does cease to exist, our inner life (our soul) which is our mind, will and emotions, will continue on for eternity. In other words, death is when our soul is separated from our body.
For those of us who are believers in Jesus Christ, this isn't a fearful thing. We have God's promise of being in heaven with our new glorious bodies for eternity. But for those who don't know Christ, this is a serious matter with eternal consequences that most people don't even consider.
THE REALITY OF HELL
Hell is a difficult subject to discuss. Some people don't believe hell exists. After all, why would a loving God send anyone to hell? What people don't understand is that they are the ones who have made the choice to go there. God didn't send them.
Yes, God is loving. But He is also a God of justice. Evil and sin must be punished. A price must be paid. Jesus lovingly came and sacrificed His life for all of the sinners in the world; freeing us from the punishment of hell where all sinners belong.
"Hell is a place we don't want to go, so it is important to make the right decisions while we can." ~ Joyce Meyer
THE REALITY OF THE RESURRECTION
Believers is Christ don't need proof of the resurrection. The Holy Spirit placed that in our hearts when we became born again. On top of that, Scripture tells us many witnessed the empty tomb where Jesus left His grave clothes behind and the burial napkin, which had covered His face, was left neatly folded. Much like a person leaving a dinner table will fold their napkin when they are returning.  Many see Jesus' folded napkin as a sign of His return.
"Don't worry or surrender to your fear. For you've believed in God, now trust and believe in me also.My Father's house has many dwelling places. If it were otherwise, I would tell you plainly, because I go to prepare a place for you.And when everything is ready, I will come back and take you to myself so that you will be where I am." ~ John 14:1-3

"Dying is something no one can avoid. We may feel some fear of the unknown, but we have assurance of the resurrection and heaven, and that is cause to celebrate!" ~ Joyce Meyer
If you are living in a dreadful fear of death and dying, if you have never prayed to accept Jesus Christ as your Savior, take a couple of minutes to watch  the first video below with Joyce Meyer. After you pray with Joyce, watch the second video from Elevation Worship beautifully singing of the fullness of God's love and glory for eternity. You will be blessed if you do.