On the second Friday of each month in 2019 we will be studying one of the most memorized chapters in the Bible: PSALM 23. Join me as we bring fresh application of this beloved psalm to our lives.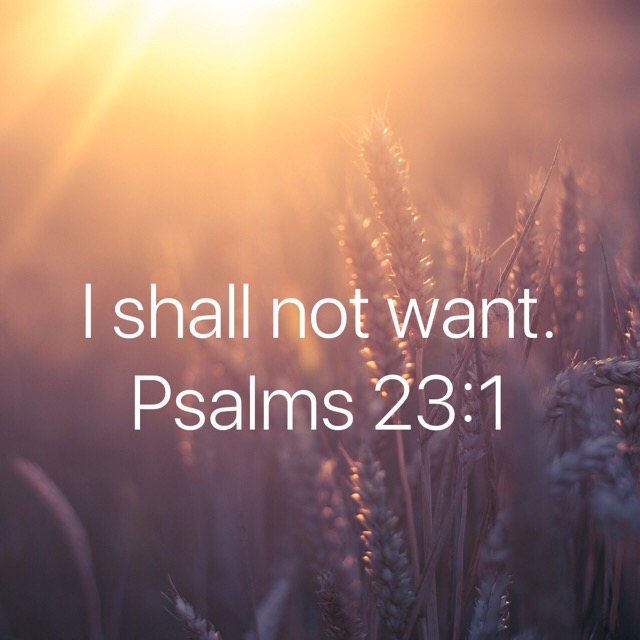 Breath Prayer Meditations
During seasons of struggle this verse becomes like a mantra for me. There are many days and nights that I keep this Scripture close to my heart and mind. At work I often have it posted on my computer monitor.
When retiring for the night it's very comforting to meditate on. Reciting it quietly as a breath prayer calms my spirit and soul to help me fall asleep.
Worry is Unnecessary
As a sheep in The Flock it helps to remind myself that My Shepherd hasn't forgotten me no matter how bleak things may seem. The Good Shepherd always takes care of His sheep. He makes sure all their basic needs are met. While we are desiring more that just basic needs, it's important that we seek our Shepherd's face for guidance and not only His hands for provision.
In this beautiful song Audrey Assad finds the perfect words to help us contemplate Psalm 23:1. Enjoy…