On the second Friday of each month in 2019 we are studying one of the most memorized chapters in the Bible: PSALM 23. Join me as we bring fresh application of this beloved psalm to our lives.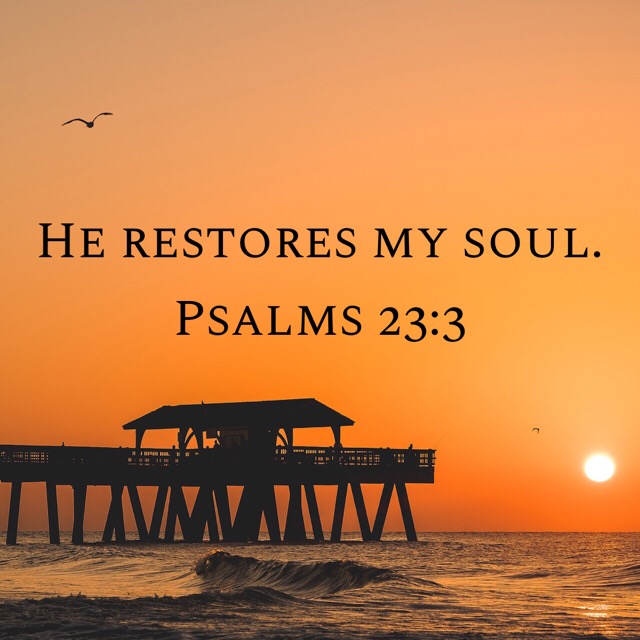 The Lord is my Shepherd; I shall not want. He makes me to lie down in green pasture, he leads me beside still waters. He restores my soul…
Jesus the Great Shepherd restores our weary souls.
He wants us to know that, because He cares for our every need, we can rest our worried minds and be content with what we have today and trust Him for what we will need for tomorrow.
Jesus the Great Shepherd nourishes our weary souls.
He lovingly guides us to the lush green pastures where we will be nourished. He lead us to the calming still waters that will refresh our thirst for peace.
Jesus the Great Shepherd knows us better that we know ourselves.
God knows when His children are down. Because He created us, He knows exactly what will restore us and when we will need it.  But often when we're weary God is the last person we turn to for help.
Jesus the Great Shepherd is waiting for us to look to Him for our help.
We often turn to our friends or family in times of need. We may turn to media or substances to distract our weary heart. What we need is to sit in a quiet moment with the Lord and just be.
He is here. Your restoration is waiting. Call on Him. Be with HIm…