MY RECOVERY WORK THIS YEAR IS FOCUSED ON 

THE PRINCIPLES

 BEHIND THE 12 STEPS. WE'RE ASKING KEY QUESTIONS THAT WILL HELP US LEARN THESE CORE VALUES SO WE CAN PUT THEM INTO PRACTICE.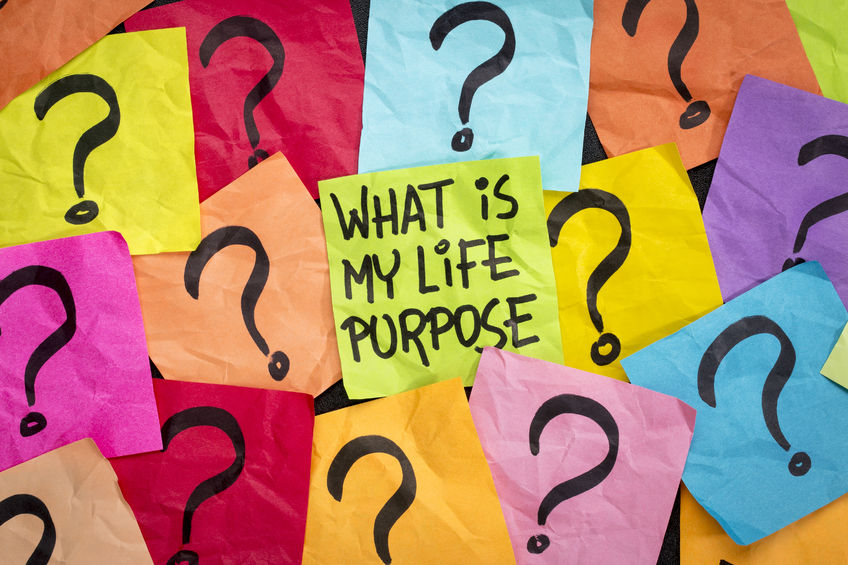 STEP ELEVEN: 
Sought through prayer and meditation to improve our conscious contact with God praying only for knowledge of His will for us and the power to carry that out.

PRINCIPLE ELEVEN: 
Meaning

KEY QUESTION: 
What is the purpose of my life?
These days life seems to be so complicated and stressful. One day I think I have my purpose and meaning figured out, then something happens and I'm confused all over again. 
Life is full of loose ends, uncertainty, confusion and frustration. Yet nothing is wasted or random or pointless. Everything that happens is nourishing compost for our spiritual and emotional growth. It is in the midst of the messiness of life that we often find meaning or, sometimes, that meaning finds us. ~ Patrick Carnes* 
In a life of recovery we must learn to accept the bad with the good.  If we can find our anchor in God and the beautiful things in life, we will find it easier to be less reactive when struggles come.

We can find meaning in our life by reflecting on times when we felt most affirmed and valued. The challenge here is recognizing these feelings and their situations. There may have been times when we were being affirmed but were unaware.

A daily spiritual practice is vitally important.  By starting or ending our day with a meditative/prayerful time of reflection. In the morning we can start by setting our intentions for the day. In the evening we examine how caring, loving or supportive we were this particular day.

When we find an activity or person that brought us special meaning this will show us where we may want to devote more time in the future. In doing this we will discover what gives us value and purpose in our life. 

What gives our life meaning today may not give us meaning tomorrow. But when we look at the core values of some activities or situations we may find a common denominator that can bring more clarity.

When life seems to be going at lightning speed and we covered in stress dust that's the time to stop and notice what made us happy yesterday.  When we do, we can see God balances our life messes and challenges with sweetness and beauty. 

In those sweet beautiful times we'll find our life purpose and 

meaning. 

RESOURCES: 
A Gentle Path through the Twelve Principles: Living the Values Behind the Steps by Patrick Carnes*


Image credit: pixelsaway / 123RF Stock Photo