For the last several years I've been reviewing various types of Christian media. This month we're celebrating David Crowder's newest album release. Be blessed!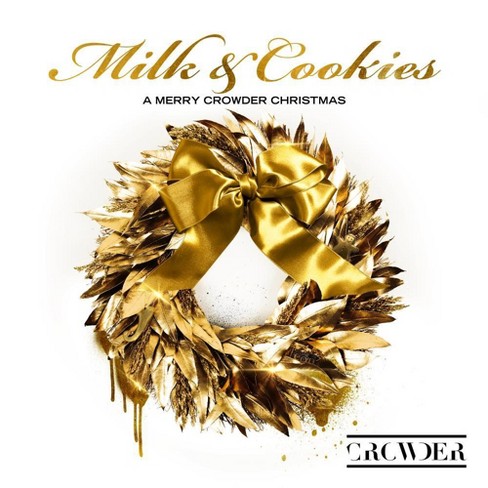 3x GRAMMY-nominated, genre-defying artist Crowder dropped Milk & Cookies: A Merry Crowder Christmas on October 21st in time to embrace the full holiday season. The album includes songs that touch on the thanksgiving spirit as well as Christmas all wrapped up in a beautiful gold ribbon.
It's an album you could put on with the whole family around and make everyone happy at some point. There's playful songs for the young and young at heart, smooth jazz, bluegrass, pop, and orchestral rock to get everyone energized and in the Christmas spirit.
Crowder's signature style and original genre sound never disappoints. The album mixture includes updated traditional Christmas favs and memorable originals that will sure to become new Christmas classics.  Interludes are intertwined with entertaining old time radio narrations telling Christmas stories.
In unmistakeable Crowder style Milk & Cookies is entertaining, touching… playful yet inspirational.  I highly recommend Milk & Cookies: A Crowder Christmas for your music library!
Check out the YouTube videos of my favorites from the album. Enjoy!