REACHING HURTING WOMEN MINISTRIES OFFERS FOUR THEMES FOR CONTEMPLATION EVERY MONTH OF THE YEAR.
EACH OF THE POWER-PACKED THEMES ARE A 12-MONTH STUDY SERIES ASSIGNED TO A SPECIFIC FRIDAY OF EVERY MONTH BEGINNING IN JANUARY. IN MONTHS WITH FIVE FRIDAYS I'LL BE REVIEWING TOUCHING INSPIRATIONAL MUSIC. COME ALONG. LET'S LEARN SOME NEW THINGS TOGETHER!
For my addiction recovery work this year I'm going through The Twelve Gifts of Life Recovery by Stephen Arterburn and David Stoop. On the third Friday of each month in 2021 I will be sharing the blessings God brings us to honor our choices and encourage our recovery journey. This is the second column in this series. Today we are learning about the gift of Power.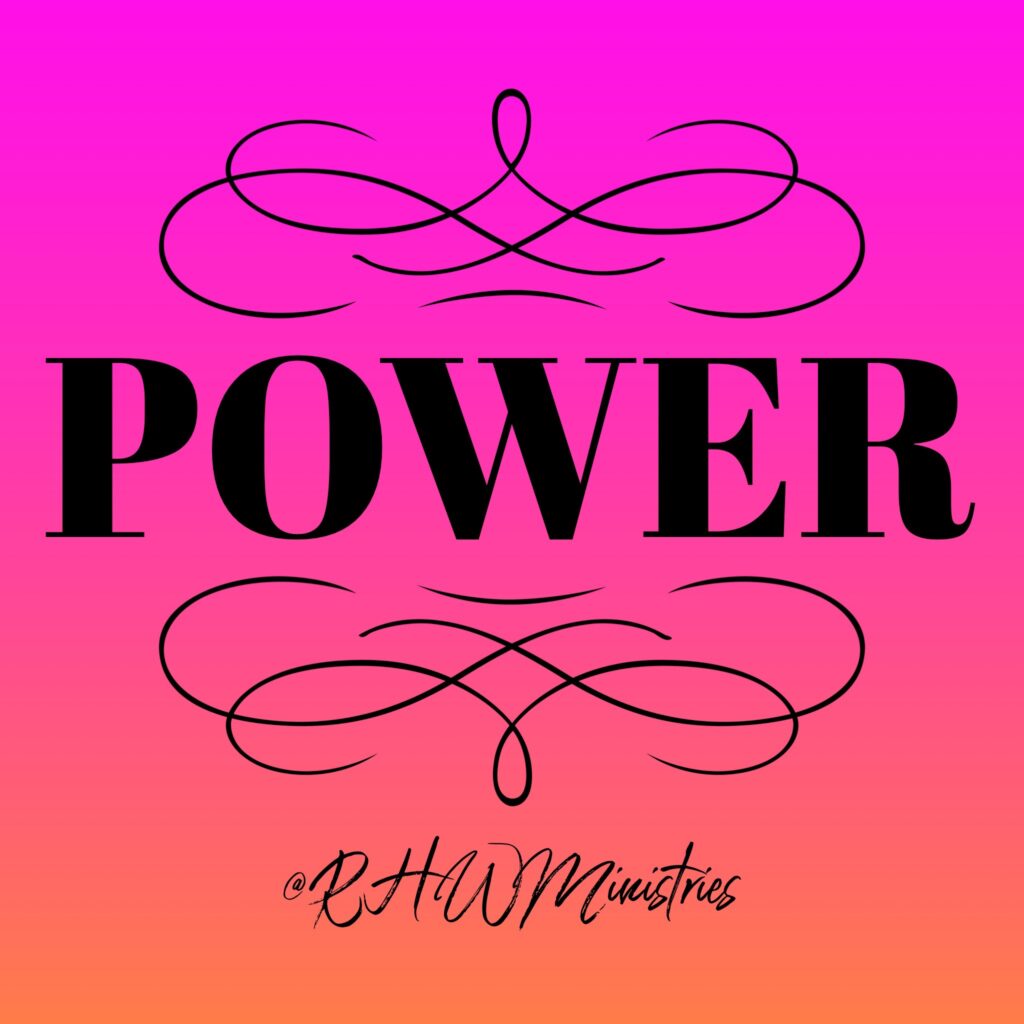 We admitted we were powerless over our problems and that our lives had become unmanageable. ~ STEP 1
I know that nothing good lives in me… I want to do what is right, but I can't. ~ Romans 7:18
We came to believe that a Power greater than ourselves could restore us to sanity. ~ Step 2
God is working in you, giving you the desire and the power to do what pleases him. ~ Philippians 2:13
The gift of power comes when we recognize and admit that we truly are powerless over our dependencies. In a sense that admitting brings relief because we realize it's not our power that will keep us from falling into temptation, strengthen our walk or find our freedom.
"As we cease striving and begin to acknowledge in prayer the gift of God's power in our lives, we experience growth in our recovery." THE TWELVE GIFTS OF LIFE RECOVERY

For God has not given us a spirit of fear and timidity, but of power, love, and self-discipline. ~ 2 Timothy 1:7
Sure we have a responsibility to make wise choices with regards to friends, media input, behaviors and environment to avoid potential trigger points. But ultimately, it is the gift of God's power that will give us the ability to say no to the temptation triggers.
So beware if you think it could never happen to you, lest your pride becomes your downfall. ~ 1 Corinthians 10:12
The minute we think we've got this recovery life all figured out and can withstand temptations, that's when we have stepped out onto the slippery slope that will most assuredly lead to a relapse. The gift of power must be protected! Our life recovery journey must be guarded at all cost.
By His divine power, God has given us everything we need for living a godly life. ~ 2 Peter 1:3
In time God's gift of power will flow over into other areas as this life recovery journey becomes stronger. Soon we have more confidence to help others in their recovery walk as well. God's power gift keeps working in and through all we do.
Meditate on the lyrics below and then take a few minutes to soak in the music video by Elevation Worship. Blessings… Tamara
"My weakness is hidden within your glory. Jesus my strength is in you The odds are against me . But you are for me Jesus. My strength is in you."