REACHING HURTING WOMEN MINISTRIES OFFERS FOUR TOPICS FOR CONTEMPLATION EVERY MONTH OF THE YEAR. EACH TOPIC IS A 12-MONTH STUDY SERIES ASSIGNED TO A SPECIFIC FRIDAY OF EVERY MONTH. IN MONTHS WITH FIVE FRIDAYS WE'RE REVIEWING CHRISTIAN MEDIA.
On the fourth Friday of each month in 2022 we're studying the RHW 2022 Theme: God's Law, Grace & Freedom.
"Without God's law and grace there is no opportunity for true freedom!"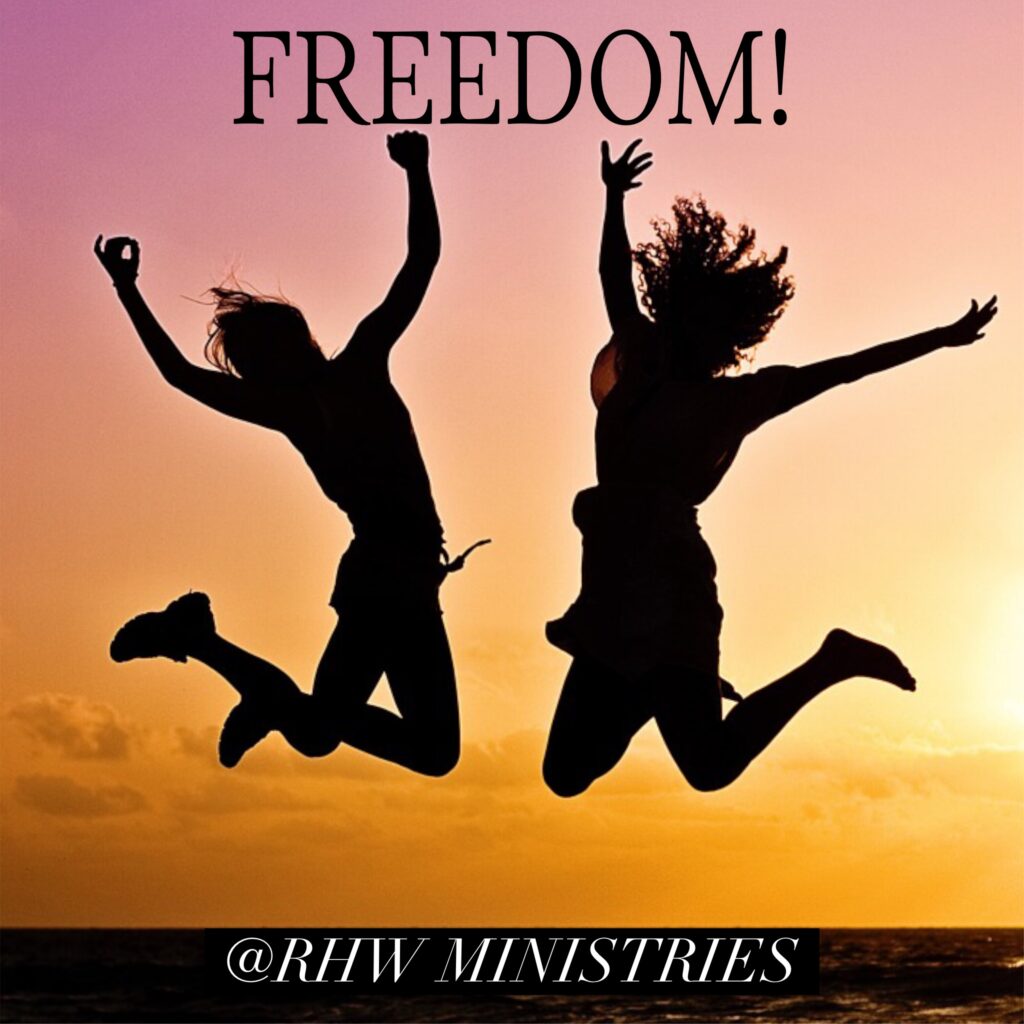 So Christ has truly set us free. Now make sure that you stay free, and don't get tied up again in slavery to the law.~ Galatians 5:1
If you have accepted Jesus Christ as your Lord and Savior, you are no longer under the burden to follow the law to be in right standing with Father God.  The sacrifice the Jesus made for all mankind on the cross graciously gave us the freedom to be in God's presence at any moment.
One of the teachers of religious law was standing there listening to the debate. He realized that Jesus had answered well, so he asked, "Of all the commandments, which is the most important?" Jesus replied, "The most important commandment is this: 'Listen, O Israel! The Lord our God is the one and only Lord. And you must love the Lord your God with all your heart, all your soul, all your mind, and all your strength.' The second is equally important: 'Love your neighbor as yourself.' No other commandment is greater than these." ~ Mark 12:28-31
Sure, we need to do what Jesus said above and love the Lord our God with all our hearts and love our neighbors. If we will follow both of these laws, all the others will be kept. We mustn't burden ourselves with tedious rule keeping.
Love God. Love People. Find grace and true freedom!
Be blessed with this beautiful new song by Josh Baldwin.