REACHING HURTING WOMEN MINISTRIES OFFERS FOUR TopicS FOR CONTEMPLATION EVERY MONTH OF THE YEAR. EACH Topic IS A 12-MONTH STUDY SERIES ASSIGNED TO A SPECIFIC FRIDAY OF EVERY MONTH. IN MONTHS WITH FIVE FRIDAYS I'LL BE REVIEWING VARIOUS INSPIRATIONAL CHRISTIAN MEDIA.
On the second Friday of each month in 2022 we're studying Andrew Wommack's life-changing book: GRACE: The Power of the Gospel. In this study we will dig into the New Testament book of Romans — Apostle Paul's masterpiece on the subject of grace. I pray you will get a copy of Andrew's book and join me for this study. Today we highlight Chapter One: The Good News.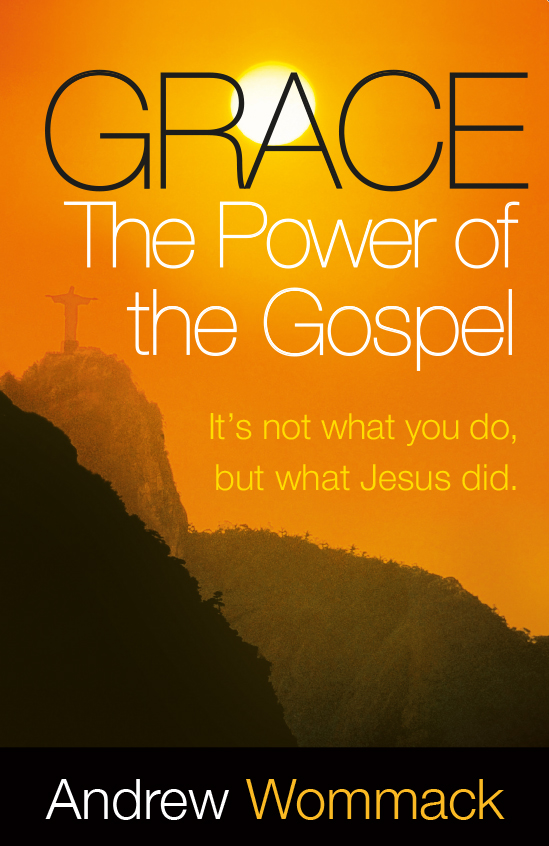 I am not ashamed of the Good News. It is the power God uses to save everyone who believes—to save the Jews first, and then to save the non-Jews.

The Good News shows how God makes people right with himself. God's way of making people right with him begins and ends with faith.
~ Romans 1:16-17
THE GOOD NEWS
Some preachers today have turned the Gospel of Jesus Christ into bad news. When in reality it is not only good news, but the almost too good to be true news. If someone is teaching that to be right with God you have to do anything outside of believing and accepting what Christ has done for you, that isn't the true Gospel of Jesus Christ.
Ministers that teach this message are like the Roman believers of Paul's day who were mixing the Old Testament law with Christianity. They believed that to be in right standing with God they had to still follow all the rules of the law. When all they had to do was accept God's grace by faith.
GRACE EQUALS THE SALVATION GOSPEL
"If you're  trying to be justified by anything other than faith in Christ, then you aren't believing the true Gospel."  ~ Andrew Wommack
True Christianity is set apart from other religions by the grace of Christ. Rather than our salvation being based on good behavior or because of the work we have done or how well we have lived our life; Paul makes it clear that none of us can live up to the law's standards. It's impossible to save ourselves.
That's why we need a Savior. That's why we all need Jesus!
No one earns God's righteousness. It can only be transferred when we no longer rely on our own works, but believe in the one who powerfully declares the ungodly to be righteous in his eyes. It is faith that transfers God's righteousness into your account! ~ Romans 4:5 (TPT)
With this study I will also be sharing some of Andrew Wommack's YouTube video teaching series Grace: The Power Of The Gospel. There are 30 videos in this series. So I will do my best to choose videos that line up with our chapter lessons. Be blessed with this video.