REACHING HURTING WOMEN MINISTRIES OFFERS FOUR TOPICS FOR CONTEMPLATION EVERY MONTH OF THE YEAR. EACH TOPIC IS A 12-MONTH STUDY SERIES ASSIGNED TO A SPECIFIC FRIDAY OF EVERY MONTH. IN MONTHS WITH FIVE FRIDAYS I'LL BE REVIEWING INSPIRATIONAL MEDIA.
On the first Friday of each month in 2022 we're studying the Ten Commandments; why we need to know, memorize and obey them.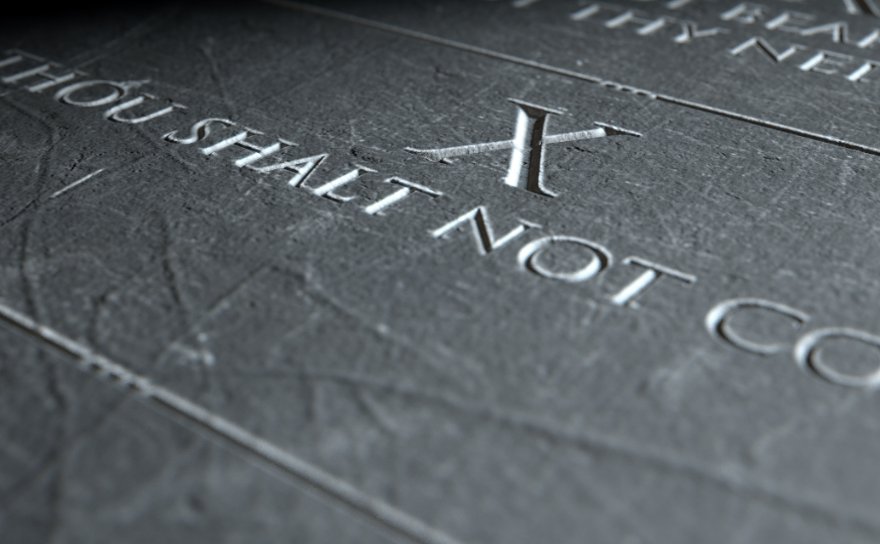 "You must not want to take your neighbor's house. You must not want his wife or his men or women slaves. You must not want his ox or his donkey. You must not want to take anything that belongs to your neighbor."~ Exodus 20:17
The tenth commandment could possibly be the most important of them all. If all mankind would simply follow the commandment to not covet, which is to desire something that belongs to someone else to the point of taking it from that other person, this world would definitely be a better place to live.
In the Sermon on the Mount Jesus taught on several lessons that were focused on how our thoughts can lead us to sin. Thoughts of anger can lead to murder. Improper thoughts about another person's body can lead to adultery.
Guarding our thought life is critical if we want to live a victorious life in Christ!
Our memory aid for the tenth Commandment shows us the image of a person hiding and looking at a diamond ring in the shape of the number 10  reminding us not to covet something that belongs to another person!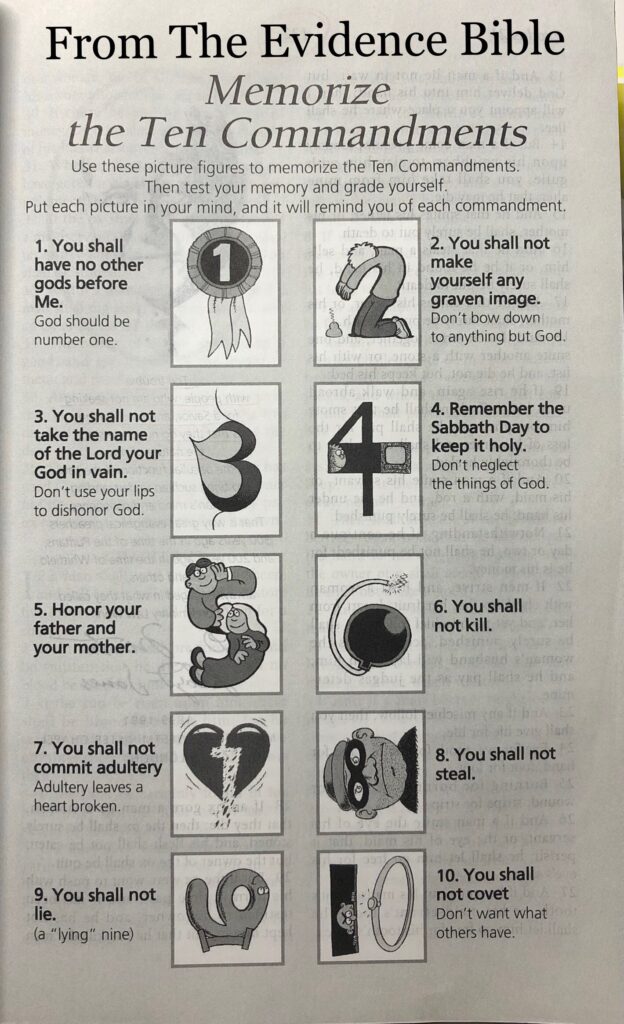 RESOURCES:
The Evidence Bible
Thompson Chain Reference Bible
New Living Parallel Study Bible
Spirit-Filled Life Bible
The Rational Bible: Genesis by Dennis Prager
The Rational Bible: Exodus by Dennis Prager
The 10 Commandments: What They Mean, Why They Matter, and Why we Should Obey Them by Kevin DeYoung
Pathway to Freedom: How God's Laws Guide Our Lives by Alistair Begg
The Ten Commandments: Reasonable Rules for Life by Dwight L. Moody
The Evidence Bible: Ten Commandments Memory Aid